A lot of people get confused as to my origins, because they are a bit tricky. I am not from a military family, but we have moved a few times in the first eighteen years of my life. The longest running, though soon to be usurped by Connecticut, was the state of Ohio, specifically a little town south of Dayton called West Carrollton. I moved away from this town in the middle of seventh grade, around 1997. Fifteen years later I made a weekend road trip with my girlfriend for a few days to check this place out for the first time since then, and it was an interesting and fun time.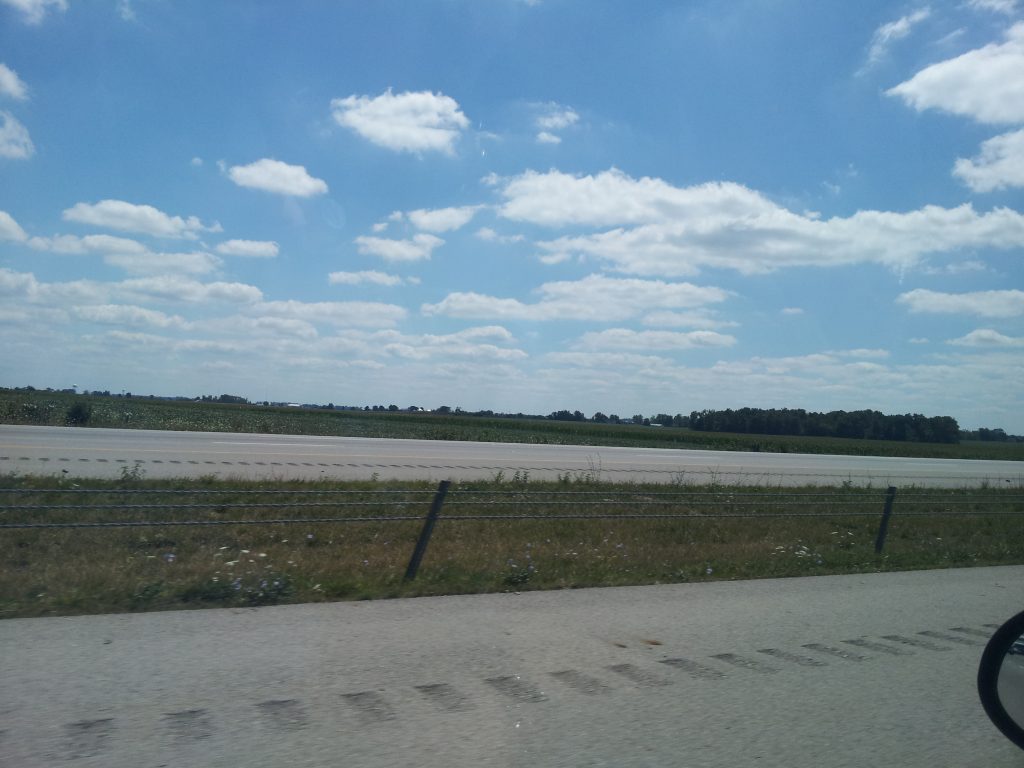 West Carrollton It's not known for much more than making paper, really, likely used by Mead Paper who is headquartered in Dayton. So chances are, the notebooks you write on for school may have come from this little town. The surrounding area is much like any other part of Ohio, many shops, places to eat, stores, and all of the modern-ness of any suburban city in America. In fact, I'd say it's gotten to be more than it was when I grew up, a lot of new places and road expansions went up to accommodate the changes. My only regret is that I didn't have more days, and more people, to really see everything while I was out here. Even with the hotel we stayed at being reasonably cheap per night, I couldn't afford to spend more than the day and a half we did there, but I think I nailed the majority of the experience and showed my girlfriend what it was like out here, and how different it is from Connecticut.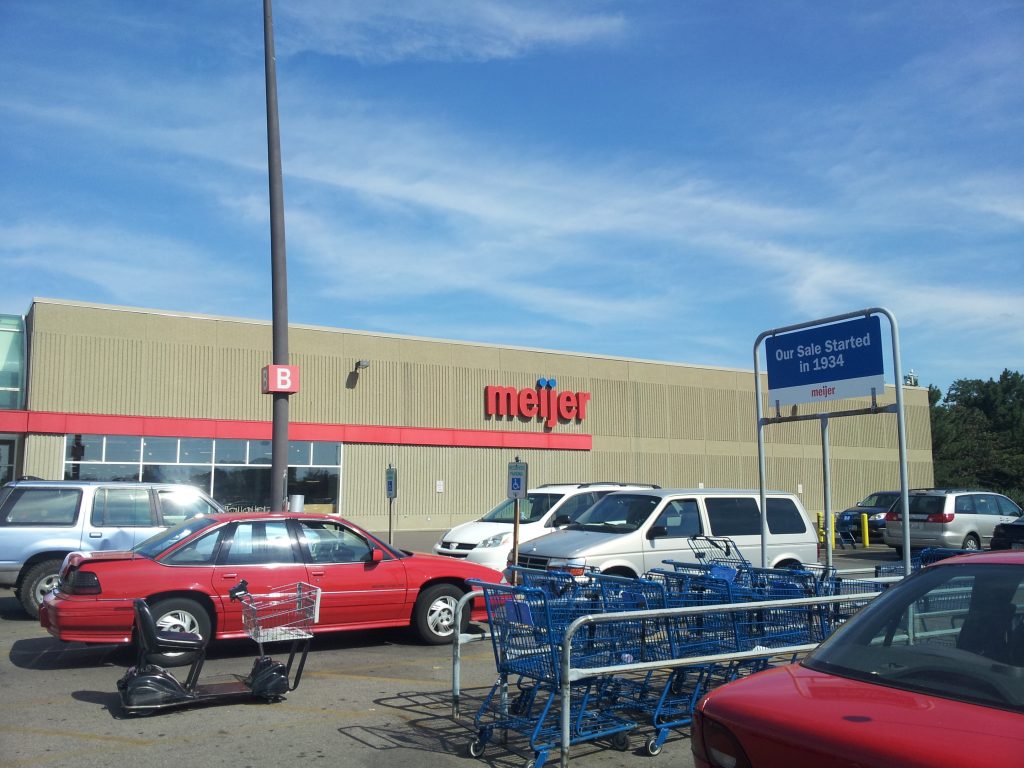 We left home Friday evening around 8pm after our jobs and packing with the intend of getting to at least I-80 in Pennsylvania before we stop for the night. Two years ago I did the same thing for my mother's wedding in Put-In-Bay by stopping at a Red Roof Inn in Danville, PA which was cheap and nice. Sadly they hiked their rate up twenty bucks this year and nothing else around was any cheaper, but having had a good experience there I went with it anyway. We set off early the next morning and played the "almost out of gas and where the hell is a station" game, a fun one to play in this state, but found one before it was too late, and had breakfast at a Perkins shortly after. my girlfriend had never obviously been to one before two years ago and loved their breakfast. Sadly the one we originally ate at closed, and the next one we found was good, but seemed to lack that original flair, either because of that location, or in general. We continued on making an additional stop at a Sheetz not too far inside Ohio, and then arriving in Miamisburg at our hotel around 4pm. The drive there, all things considered, was pretty easy, especially for I-80. Minimal traffic, minimal construction traffic, and even Ohio was pretty smooth.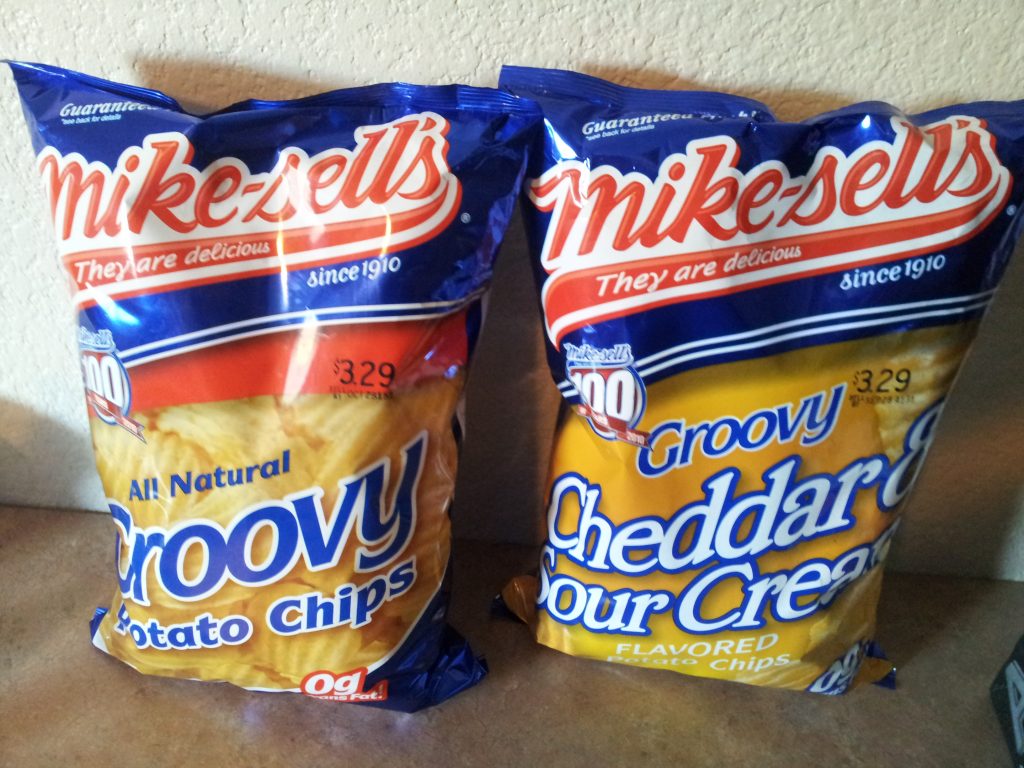 One of the first things we did after arriving and settling down was hit up the local Meijer for some stuff. Meijer is a chain that, for all intents and purposes, mimics a "Super Wal-Mart" style, combining general shopping with grocery. When I described this to my girlfriend, she decided it was a "Hipster Super Wal-Mart" which fit quite well, reason being the chain started doing this in the early 90's, shortly before Wal-Mart and K-Mart adopted similar store setups of their own. This one in Miamisburg/West Carrollton was built in that time frame, and quickly overtook the Kroger across the street for being our store of choice growing up. Personally, I think their stores are better kept, maintained, and have less crazy people in there. We bought a few things, like Mike-Sells potato chips, a regional potato chip brand, and some drinks for the hotel. We went out to dinner with some family friends of ours from when we lived here at a place in Miamisburg called Bullwinkle's which was actually quite good. Afterwards we had cake with them and talked some before returning to the room to sleep for the night.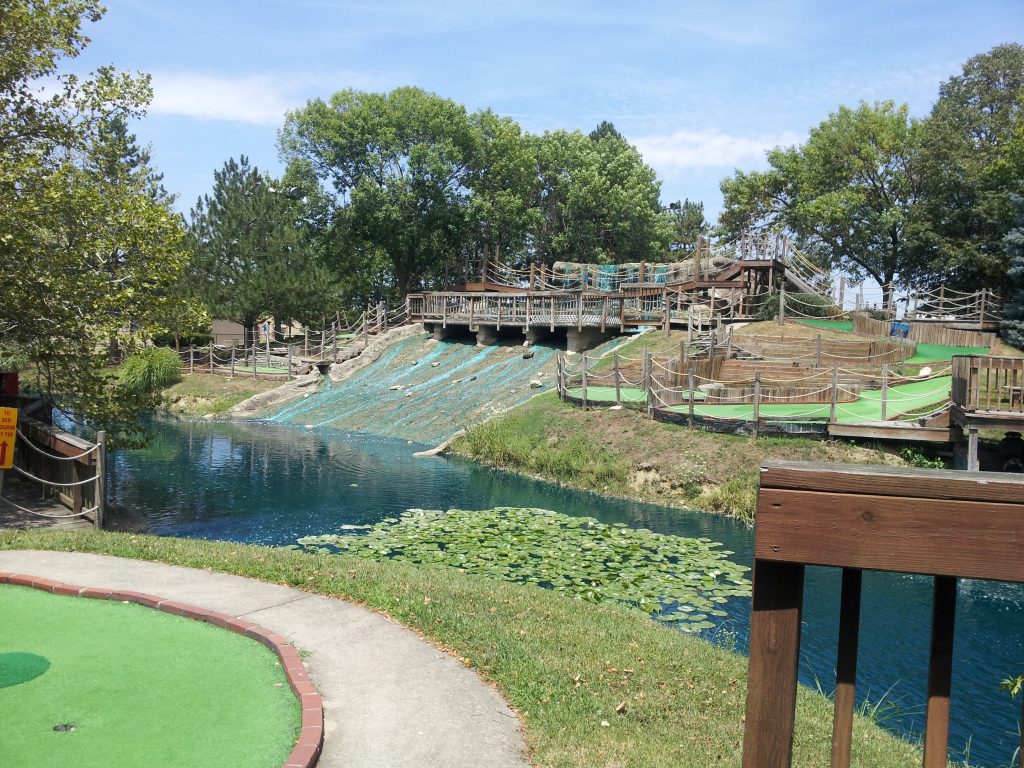 Sunday we had breakfast at Bob Evans, another restaurant chain similar to Perkins. This one served an awesome breakfast, and served her endless caramel cappuccino, which she loved immensely. Afterwards we spent the entire day driving around all the various parts of towns, neighborhoods, and places that made up the majority of my life back then. Both houses I lived in, the park I used to play in a lot, various streets and stores I used to ride my bike on and to, and places in other towns like my dad's office he used to take us to a lot on Saturdays when he'd go into work. We even found the miniature golf place I used to go to a lot back then still in operation, and proceeded to play a round in it. My girlfriend, saying she had never played mini golf ever, came two strokes to tying me, and made a couple hole-in-ones. So clearly she lies. =D We ordered pizza from Papa John's and watched TV the rest of the night until we slept.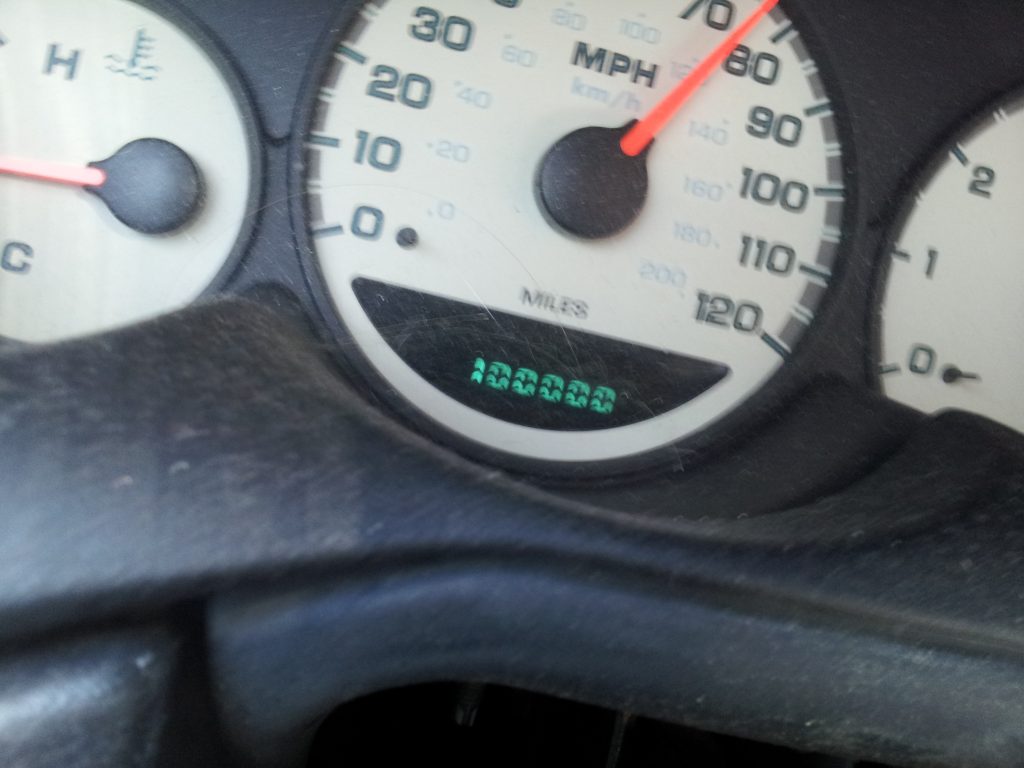 Monday morning we had another Bob Evans breakfast and snagged some more Esther Price chocolate from one of their stores in Centerville. The plan at this point was to drive up to Indiana where I have relatives that still live there, and do some kind of dinner thing or something, before heading home in the evening and stopping for the night someplace to wrap up the drive on Tuesday. Unfortunately plans fell through to see everyone up there, so we decided to head home early and spend our last two days off recovering from the trip and doing whatever else we want. The drive was pretty harsh, I left around 10am and we did not get home until midnight, about fourteen hours of driving including stops. I've done long drives before, but trying to do twelve hours of driving in a day is not an easy task, and I was pretty much wiped after getting home from that. Not something I want to do again, especially considering Pennsylvania is a terrible state to drive through, ever. Unfortunately I missed the ramp for I-90 like I wanted to, it might have been a shorter drive.
Overall, even though it was a short stay, it was a good time. A lot has changed in that town over the past decade and a half, not only physically but socially as well. With Woody's being gone and the highway ramps changed, that whole area of town is so much different. Driving through Moraine and looking at the closed GM plant, and the effect it had on the local businesses and houses, it's depressing to see a town that was once the pillar of automotive engineering reduced to almost nothing. But overall, the people we crossed paths with and others we spoke to, seem just the same as they ever were. Coming home late last night, I could tell I was back in Connecticut when some asshole tried to wedge in front of me and a truck while stopped for a construction zone. I closed the gap and forced him back, and he high-beamed me for the duration of the zone. Truth be told, a lot of folks are assholes up here, and if I could move out there, it might be cool, but she won't live that far from her family, so I'll have to settle for another northeastern state. Ah well. You get lemons in every spot, really.
If you are on Facebook, a full gallery of images are available on both of our profiles. If you aren't on Facebook, I'll have a link up for a RAR of them later tonight.